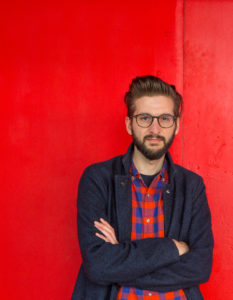 Welcome to my website! I am Assistant Professor in the department of Media & Communication at Erasmus University Rotterdam. My research focuses on the contributions of media and culture to urban development. I am fascinated by the ways in which cultural forms such as popular music foster social relationships and meaningful engagements between people and their local environment. I have worked on various research projects that address these connections between place, culture and identity:
Next to my research activities, I teach about the impact of the media industries and cultural globalisation on society. I hold the Senior University Teaching Qualification (SQT / SKO) and act as the academic coordinator of the Premaster Media Studies at Erasmus University Rotterdam. Furthermore, I hold MA degrees in Communication Science from Radboud University Nijmegen and Sociology from the University of Antwerp. In 2014, I obtained my PhD from Erasmus University Rotterdam.
On this website you will find more information about my publications, teaching activities and current research projects.